February 12, 2018, Montpellier, France. Cutting Edge SAS proudly announced today that our partner has successfully registered Synthesis Preloaded IOLs in the Italian Health's Ministry Database.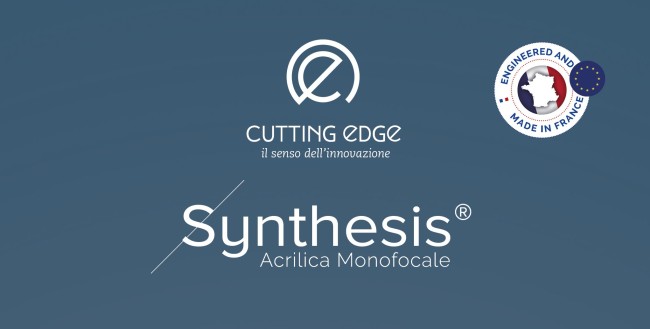 You could download our Ilalian leaflet by clicking HERE
—
Cutting Edge SAS builds experienced and dedicated teams to design, prototype and manufacture high-quality Intraocular Lenses. Cutting Edge' state-of-the-art facility located in Toulouse, France honours the quality and process sophistication of the medical device industry. Cutting Edge's creative Research & Development department is continuously searching for new and innovative products and solutions in the field of eye surgery in conjunction with our network of scientific partners, suppliers, and commercial organisation. Cutting Edge provides flexible and agile world-class surgical solutions to serve its worldwide partners. Cutting Edge SAS headquarters are in Montpellier, France.
©2018 Cutting Edge SAS